How to Promote Your Health Website and Get More Traffic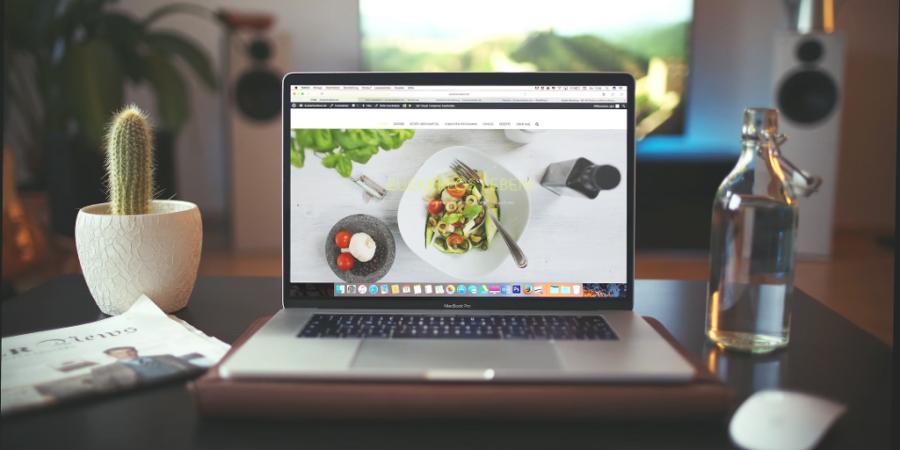 There are plenty of ways to get more traffic to your healthcare website, whether you host it on your own site or a third-party platform like Google. For example, by optimizing your website so that it appears prominently in search results, cross-promoting it on other websites you operate, and so on. Keep in mind that when promoting your health website, the main goal is always to drive as much traffic as possible while maintaining user trust and minimizing risk of negative publicity. You don't necessarily want to attract visitors who are only interested in clicking through and leaving without giving any personal information.
That being said, there are many ways to get more users flocking to your healthcare website and exploring its contents. Here are some suggestions for promoting your site and getting the word out about its existence.
Run Advertising Campaigns
Advertising is one of the most commonly used methods of promoting websites, and it's especially relevant in the healthcare industry, where privacy and data security are top priorities. This means that you need to be particularly careful where you place your ads and what kind of messages you're sending to potential site visitors.
There are many channels through which you could place your ads, depending on the goals you want to achieve with them and the type of business you operate. Some examples of ad channels you could use to promote your healthcare website include:
Google search ads: These ads are designed to increase your website's visibility in Google searches. They are placed on the top and the side of the search results page and include the title of your website and a short description.
Display ads: These ads are placed on websites you don't own and have high-volume traffic. Display ads often appear in the right-hand side of the page and include a short headline, a picture, and a few lines of text.
Social media ads: You can use social media ads to target users on Facebook, Instagram, and other social media platforms. They are great for increasing engagement, clicks, and conversions.
Email marketing: Email marketing campaigns are valuable tools for building relationships with your customers. You can send newsletters to subscribers, promote special offers, and increase the number of site visitors.
Host a Contest or Giveaway
One of the best ways to attract new visitors to your site is by offering something of value for free. This could be something like free consultations, free screenings, free goods or literature, and so on.
Hosting a contest or giveaway with a healthcare theme is a great way to promote your business and encourage visitors to explore your website. For example, you could host a trivia or question-and-answer session related to the field of healthcare, with a special prize for the person who gets the most right answers.
You could also host a photo or image contest, asking people to share photos of healthcare-related scenes or things that inspire them related to healthcare. This can be a great way to promote your business and get people talking about it.
Cross-Promotion
Cross-promotion is when you advertise a website or product that you own on another website that you own.
For example, if you run a health and wellness website with listings for doctors, you could include links to your affiliated medical transcription website in your posts. You could also include links to your healthcare company website from another website that you own, such as your personal blog. This is a particularly effective way to drive more traffic to your site and build connections with other industry professionals and organizations. It can also be a great way to network with other healthcare professionals and grow your community.
Write Guest Posts
Guest posts are posts that are published on other people's websites. They are a great way to build connections and get to know other website owners, as well as drive more traffic to your own website.
Hosting a guest post on another website is also a great way to earn links and build your SEO. If you have a blog on your healthcare website, you could write guest posts for other high-traffic healthcare websites. Getting to know other bloggers and industry professionals can help you expand your network and get more people to visit your site.
To find guest posting opportunities, you can search for "write for us health", "write for us home care", "write for us dentist" etc.
Produce Quality Content
Healthcare websites are expected to host high-quality, original content that is relevant to their field of expertise. This is true of all websites, but it's particularly important for healthcare and medical websites, as most healthcare consumers are looking for reliable information.
Having a blog on your website that publishes content on a regular basis is a great way to establish yourself as an authority in your field. This will also help you to build trust with your potential customers and encourage them to visit your website. You can post about a variety of topics related to your industry, answering common questions and providing advice on everything from basic healthcare needs to more complex issues.
Conclusion
Healthcare is a $3 trillion industry, and it's one that will only continue to grow as humans live longer and face an increasing number of health issues. This means that there will be an increased demand for healthcare websites and related products and services.
If you're in the healthcare industry, you should make it a priority to promote your website and get more visitors flocking to it. This will help you to build your brand and make more sales. There are a number of different ways you can promote your healthcare website and get more traffic to it. You can run advertising campaigns, host a contest or giveaway, cross-promote your website on other sites, write guest posts, and produce quality content.